Living in a bustling city like Toronto can be overwhelming and stressful. People often struggle to find ways to relax and unwind amidst the fast-paced urban lifestyle.
After a long day at work, dealing with traffic, and juggling various responsibilities, it's easy to feel drained and need some relaxation. However, finding suitable activities that provide true tranquillity can be challenging in a city known for its hustle and bustle.
Discover the most relaxing things to do in Toronto with our curated list of serene escapes. From peaceful parks and gardens to tranquil spas and wellness centers, we've handpicked the best spots to unwind and rejuvenate your mind, body, and soul. Say goodbye to stress and embrace serenity in the heart of Toronto!
Discover the Most Relaxing Things to Do in Toronto for a Stress-free Experience
1. Explore Toronto's Tranquil Parks and Gardens
Toronto, the bustling metropolis, is also home to numerous relaxing parks and serene gardens that provide a peaceful escape from the urban hustle and bustle. These outdoor spaces offer nature retreats where visitors can unwind, recharge, and reconnect with the tranquility of nature. One example is High Park, a sprawling green oasis stretching over 400 acres.
Its picturesque walking trails, lush gardens, and serene waterfront views offer a perfect respite for those seeking solace in nature. Another notable mention is the Toronto Islands – a group of small islands located just off the coast of downtown Toronto. Accessible by ferry, these islands boast beautiful beaches, expansive green spaces, and stunning views of Lake Ontario.
If you want a more secluded retreat within the city limits, consider visiting Evergreen Brick Works. This former brick factory turned urban park offers serene gardens and scenic hiking trails through restored wetlands and even hosts farmers' markets that showcase local produce. Exploring Edwards Gardens is highly recommended for those who appreciate meticulously manicured landscapes and botanical wonders.
This stunning garden showcases an array of colorful flowers throughout the year while providing peaceful surroundings for leisurely walks or picnics. In summary, Toronto offers many relaxing parks, serene gardens, peaceful outdoor spaces, and nature retreats to cater to all preferences.
Whether you seek solitude amidst lush greenery or wish to explore beautifully curated gardens, plenty of options are available within this vibrant cityscape.
When planning a visit to Toronto, make sure to include a trip to the stunning High Park, which offers an array of breathtaking trails and is particularly famous for its enchanting cherry blossoms. It's the perfect place to immerse yourself in nature and enjoy a leisurely stroll. Additionally, don't miss the opportunity to explore the tranquil Toronto Botanical Garden, where you can enjoy the beauty of meticulously curated gardens while enjoying a relaxing walk.
For those seeking more picturesque landscapes, Edwards Gardens is an ideal choice. This serene oasis provides visitors with a peaceful atmosphere and stunning views that will captivate your senses.
2. Indulge in a Relaxing Spa Day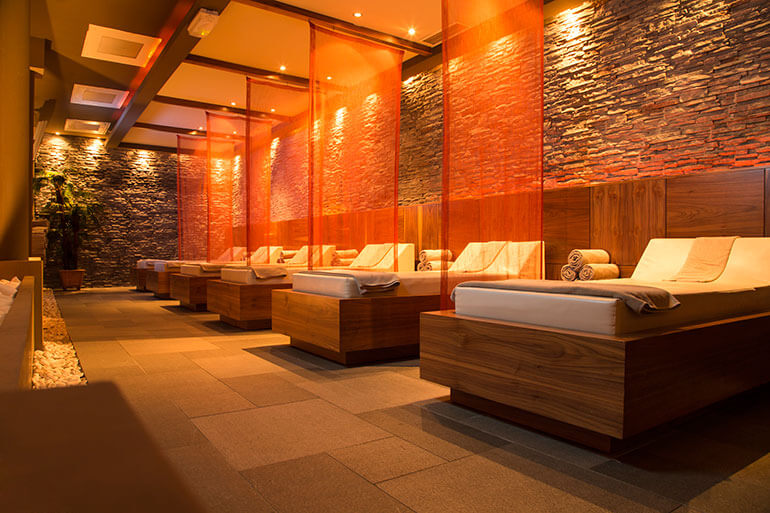 Toronto is home to an impressive array of luxury spas that offer rejuvenating spa treatments and pampering experiences. These establishments provide a serene oasis where individuals can escape the hustle and bustle of everyday life and indulge in a truly blissful experience.
From lavish facials to soothing massages, these spas boast an extensive menu of treatments designed to relax and revitalize the mind, body, and soul. Whether seeking a calming aromatherapy session or a deep tissue massage to release tension, these luxury spas in Toronto cater to every individual's unique needs with their skilled therapists and state-of-the-art facilities.
With their emphasis on personalized care and attention to detail, these establishments guarantee an unforgettable spa experience that will leave guests feeling renewed, refreshed, and restored.
Indulge in well-deserved self-care by treating yourself to a blissful massage or rejuvenating facial at one of the city's highly acclaimed spas. These havens of relaxation offer a tranquil escape from the hustle and bustle of daily life, allowing you to unwind and recharge your body and mind. In addition to the traditional spa amenities, many establishments also provide the option to enjoy a soothing soak in a luxurious hot tub or unwind in a serene sauna.
These therapeutic experiences promote relaxation and offer numerous health benefits, such as improved circulation and stress relief. Consider options like salt caves or floatation tanks for those seeking unique and innovative spa therapies.
Salt caves are designed to mimic natural salt mines, providing an environment rich in negative ions that can promote respiratory health and alleviate stress. Floatation tanks offer a weightless experience where you effortlessly float on water infused with Epsom salts, offering deep relaxation for both the body and mind.
Whether you indulge in classic spa treatments or venture into more unique therapies, these experiences will leave you feeling refreshed and rejuvenated. So prioritize your well-being and embrace the transformative power of indulging in top-notch spa offerings in your city.
The Perfect Places To Relax With a Spa Cation in Toronto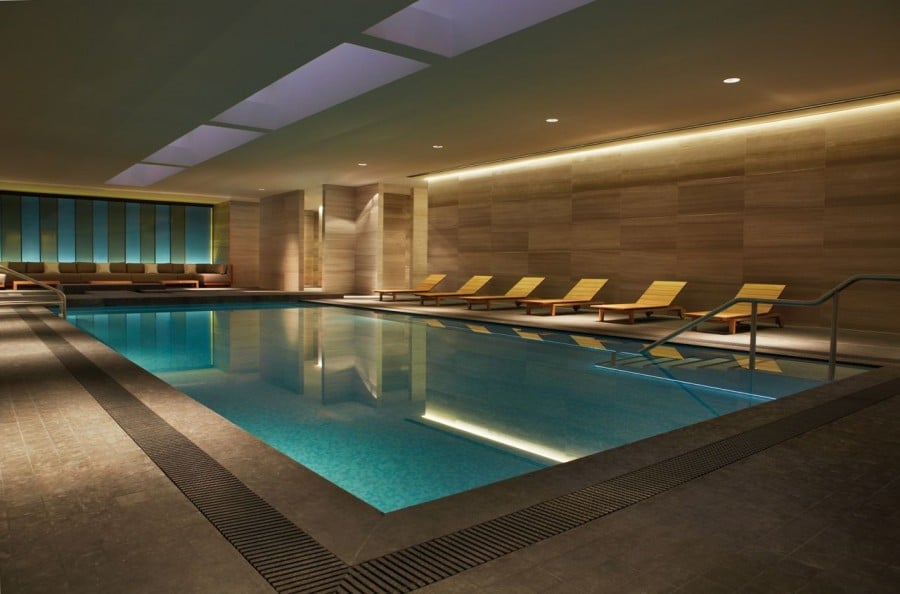 Toronto offers a plethora of options for those seeking a relaxing spa cation. Whether you need a rejuvenating massage, a soothing facial, or a tranquil soak, several top-notch spas in the city cater to your every need.
One such spa is the Hamman Spa, known for its traditional Turkish bath experience and luxurious treatments. Another popular choice is Body Blitz Spa, which specializes in hydrotherapy treatments and offers an array of thermal waters to relax and detoxify the body.
If you're looking for a high-end spa experience, Spa My Blend by Clarins at the Ritz-Carlton Toronto is worth considering. This award-winning spa combines personalized skincare with state-of-the-art technology to create a truly indulgent experience.
For those staying at the Intercontinental Toronto Centre, their on-site spa offers a range of treatments designed to help guests unwind and de-stress. NOVO Spa is another notable option, offering an extensive menu of services, including massages, facials, and body treatments.
Elmwood Spa is one of Toronto's largest day spas, with multiple floors dedicated to relaxation and wellness. Healthwinds Spa provides a serene atmosphere with its holistic approach to beauty and wellness therapies.
The Four Seasons Toronto Spa is renowned for its luxurious amenities and expert therapists who provide personalized treatments tailored to each guest's needs. Lastly, The Hazelton Hotel boasts The Hazelton Spa – an intimate retreat offering an array of indulgent treatments in an elegant setting.
Whether you're visiting Toronto or simply looking for some much-needed pampering close to home, these ten spas offer the perfect escape from the hustle and bustle of everyday life.
3. Take a Peaceful Walk Along Toronto's Waterfront
Imagine finding yourself in a picturesque oasis, surrounded by tranquil waterfront spots that offer a sense of serenity and peace. These hidden gems are known for their serene lake views, providing the perfect backdrop for relaxation and tranquillity.
As you embark on calming walks by the water, you can't help but feel a deep sense of calm washing over you, as if the gentle breeze is gently carrying away all your worries. These idyllic locations offer a much-needed escape from the hustle and bustle of daily life, allowing you to reconnect with nature and find solace in its beauty.
Whether seeking solitude or looking to unwind with loved ones, these waterfront spots offer an unparalleled sense of calmness that will rejuvenate both mind and soul.
When you're in Toronto, there are several amazing options for outdoor activities and scenic experiences that you won't want to miss. One of these is the Harbourfront Centre, a vibrant cultural hub on the waterfront. In addition to its lively events and programs, it also offers a picturesque boardwalk where you can take leisurely strolls while taking in the stunning views of Lake Ontario.
Another must-visit spot for nature enthusiasts is Tommy Thompson Park. This urban wilderness sanctuary provides a tranquil escape from the bustling city. With its vast green spaces and well-maintained trails, it's the perfect place for peaceful nature walks along the shores of Lake Ontario. The park is home to diverse wildlife and offers breathtaking views of Toronto's skyline. If relaxation on sandy beaches is what you seek, Toronto's waterfront won't disappoint.
With numerous sandy beaches dotting its shoreline, you'll have plenty of options to soak up the sun and enjoy some beach time during your visit. Whether sunbathing or engaging in water activities like swimming or paddleboarding, these beaches offer a refreshing retreat from urban life.
So when in Toronto, explore the Harbourfront Centre for its scenic boardwalk, indulge in peaceful nature walks at Tommy Thompson Park along Lake Ontario's shores, and unwind on one of the many sandy beaches along Toronto's mesmerizing waterfront.
4. Find Inner Peace at Meditation Centers and Yoga Studios
In Toronto, there is a growing interest in mindfulness practices that promote overall well-being and stress reduction. Many individuals are seeking out meditation classes and yoga retreats as a means to achieve inner peace and balance in their lives.
These practices allow individuals to learn techniques for quieting the mind, managing emotions, and improving mental clarity. With increasing studios and centers offering meditation classes and hosting yoga retreats in Toronto, plenty of options are available to those interested in exploring these transformative practices.
Whether you're a beginner looking to dip your toes into mindfulness or a seasoned practitioner seeking deeper immersion, the vibrant city of Toronto has something for everyone on this journey toward self-discovery and personal growth.
Enhance your overall well-being by taking advantage of your area's mindfulness and relaxation opportunities. Consider attending meditation sessions at reputable establishments such as The Quiet Company or The Centre for Mindfulness Studies, where experienced instructors will guide you through calming practices that can help reduce stress and enhance mental clarity.
Explore yoga classes at renowned studios like Downward Dog Yoga Centre or Moksha Yoga Downtown, where you can cultivate physical strength, flexibility, and inner peace through various yoga styles suitable for all levels. Additionally, engage in wellness workshops designed to teach relaxation techniques and provide valuable insights on maintaining a healthy mind-body balance.
These workshops allow participants to learn practical skills that can be applied in everyday life to promote relaxation and overall well-being.
5. Enjoy a Leisurely Boat Ride on Lake Ontario
If you enjoy exploring new destinations and immersing yourself in the beauty of nature, then sightseeing cruises, peaceful boat tours, and relaxing water experiences are the perfect options for you.
Sightseeing cruises allow you to witness breathtaking views of iconic landmarks and natural wonders from the comfort of a luxurious boat. These tours often come with informative guides who provide interesting facts about the surroundings. On the other hand, if you prefer a more serene and tranquil experience, peaceful boat tours offer a chance to relax and unwind as you glide through calm waters.
These tours often take you to lesser-known spots where you can enjoy uninterrupted moments of peace surrounded by stunning landscapes. For those seeking a rejuvenating escape from the chaotic city life, relaxing water experiences provide an ideal getaway.
Whether paddleboarding on a serene lake or a leisurely kayak ride along a gentle river, these activities offer physical relaxation and mental rejuvenation. No matter which option appeals to you the most, sightseeing cruises, peaceful boat tours, and relaxing water experiences are all fantastic ways to immerse yourself in nature's beauty while creating lasting memories.
When exploring the vibrant city of Toronto, there are several exciting ways to experience the breathtaking skyline and beautiful Lake Ontario. One option is to embark on a scenic boat tour, allowing one to admire Toronto's iconic skyline from the tranquil waters.
This immersive experience allows visitors to appreciate the city's architectural wonders while taking in panoramic views that cannot be seen from land. For those seeking a more serene and personal adventure, renting a kayak or paddleboard on Lake Ontario offers an intimate connection with nature.
Gliding through calm waters, surrounded by stunning vistas, provides a sense of tranquility that can be difficult to find in a bustling urban environment. Whether exploring hidden coves or paddling along the shoreline, this activity allows individuals to escape the city's noise and immerse themselves in nature's beauty. To add a touch of romance and relaxation to your excursion, joining a sunset cruise is an ideal choice.
As dusk approaches, these cruises offer an enchanting ambiance for couples or friends looking for a calming evening on the lake. Witnessing the sun gracefully setting over Toronto's skyline creates a captivating backdrop for cherished memories. The gentle breeze and soothing sounds of water create an atmosphere that promotes relaxation and rejuvenation.
Whether you opt for a scenic boat tour, rent a kayak or paddleboard, or join a sunset cruise, each experience provides its own unique perspective on Toronto's magnificent skyline and unrivalled natural beauty. These activities allow visitors to connect with urban sophistication and serene surroundings while creating lasting memories amidst one of Canada's most captivating cities.
Unwind and Recharge in Toronto's Relaxing Oasis
Toronto, the bustling metropolis in Canada, not only caters to the fast-paced city life but also offers many options for those seeking relaxation and rejuvenation. Whether you have a penchant for exploring the bounties of nature, pampering yourself with luxurious spa treatments, practicing mindfulness techniques to achieve inner peace, or simply basking in the beauty of serene waterfront views, Toronto has something to offer for everyone.
If you are an avid nature enthusiast, Toronto boasts numerous parks and natural reserves where you can immerse yourself in the tranquility of lush greenery and breathe in the fresh air. From High Park with its picturesque trails and blooming cherry blossoms to Tommy Thompson Park's stunning waterfront views and diverse wildlife, these natural havens provide a much-needed respite from city noise.
For those seeking ultimate relaxation, Toronto is home to world-class spas that offer an array of indulgent treatments designed to soothe both body and mind. Let expert therapists ease away your stress with massages using aromatic oils, or opt for rejuvenating facials that will leave your skin glowing. With luxurious amenities and serene atmospheres, these spas create an oasis of tranquillity within the bustling city.
In this fast-paced world where mindfulness is increasingly sought after, Toronto provides various opportunities to practice techniques that promote inner peace and well-being. Join meditation classes taught by experienced instructors who will guide you through calming exercises to reduce stress levels and boost mental clarity. Engage in yoga sessions in beautiful studios or even outdoors amidst breathtaking landscapes – a perfect way to find harmony between body and mind.
Moreover, if you crave peaceful moments by the water's edge, Toronto's waterfront locations offer unparalleled serenity. Take a leisurely stroll along Lake Ontario's shores while enjoying stunning sunsets, or find solace on one of many charming harborfront patios. The gentle sound of waves combined with picturesque views will transport you into complete relaxation.
Toronto presents a diverse range of options for those seeking respite from the hustle and bustle of city life. Whether you are drawn to exploring nature's wonders, indulging in luxurious spa treatments, practicing mindfulness techniques, or immersing yourself in serene waterfront views, this vibrant city caters to your desire for tranquility. So take time for yourself and let Toronto envelop you in its peaceful embrace.
The 7 Relaxing Spots in Toronto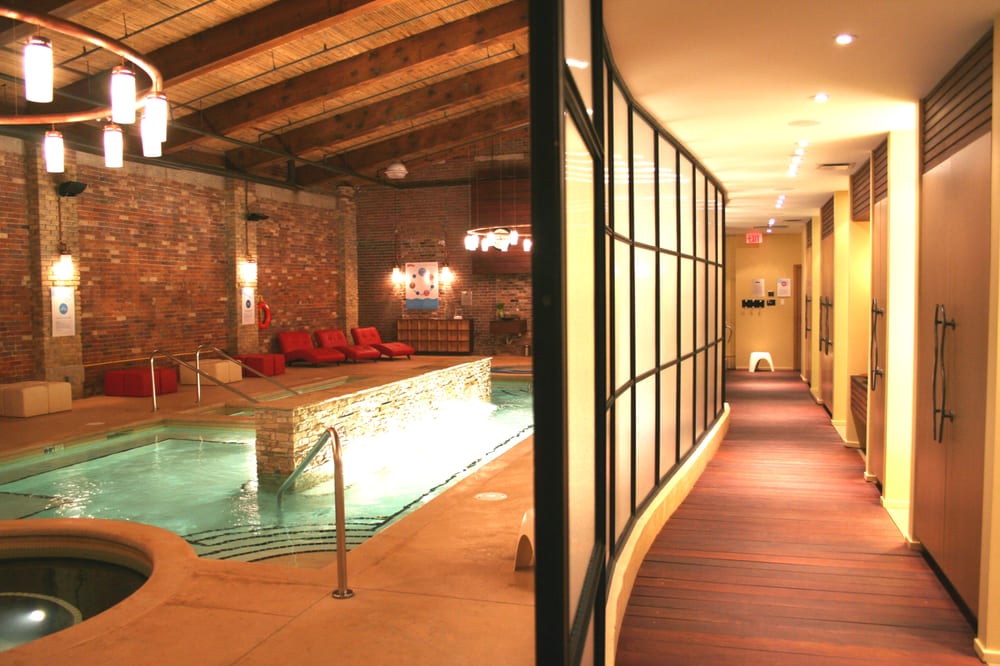 Toronto, known for its bustling city life, also offers numerous relaxing spots for those seeking a break from the urban hustle and bustle. Whether you're a local or a visitor, these tranquil spots provide a serene escape from the daily grind.
One such spot is AM Coffee Studio, where you can indulge in a peaceful cup of coffee while enjoying the cozy ambiance. Trove is another popular destination combining a cafe and boutique shopping experience, allowing you to unwind with a latte while browsing unique finds.
If you're looking for a place to work remotely while maintaining your tranquility, Othership provides an ideal environment. It's comfortable workspaces and calming atmosphere perfectly balance productivity and relaxation.
For those seeking rejuvenation and pampering, Body Blitz Spa is renowned for its therapeutic waters and luxurious spa treatments. The Rock Store Healing Centre offers holistic healing services such as crystal therapy and meditation classes to help restore your mind and body.
Bampot House of Tea invites visitors to unwind with their extensive selection of teas from around the world. The cozy atmosphere makes it ideal for relaxation or engaging conversations over tea.
Lastly, Lyfe Meditation Studio provides an oasis of calm amidst the city's chaos. With guided meditation sessions led by experienced instructors, it offers an opportunity to find inner peace and recharge your energy.
Whether you are searching for solitude or seeking holistic wellness experiences, Toronto's relaxing spots have something for everyone. Take time out of your busy schedule to explore these tranquil havens within the cityscape.
How can I relax in Toronto?
One way to relax in Toronto is by decluttering and getting organized. Take some time to clean up your living space or workspace, as a clutter-free environment can help promote a sense of calmness and clarity.
Getting a good night's sleep is essential for relaxation. Ensure you have a comfortable mattress and pillows, and create a soothing sleep environment in your home. Consider incorporating relaxation techniques such as meditation or reading before bed to promote better sleep quality.
Connecting with friends is another great way to relax in Toronto. Plan outings with your loved ones for coffee, exploring local parks, or trying out new restaurants together. Socializing can provide emotional support and help alleviate stress.
Creating a zen zone at home can be beneficial for relaxation. Designate an area where you can practice mindfulness activities such as yoga or meditation. Decorate the space with calming plants, soft lighting, and soothing scents.
Toronto boasts beautiful outdoor spaces that offer opportunities to unwind amidst nature. Take advantage of the city's parks and green spaces by going for walks or picnics. Spending time outdoors has been proven to reduce stress and improve overall well-being.
Lastly, consider taking a vacation if you're looking for an extended period of relaxation. Toronto's proximity to other scenic destinations makes planning weekend getaways or longer trips outside the city easy. Explore nearby lakeside retreats or venture further into the picturesque landscapes of Ontario.

Latest posts by EnjoyLivingCanada
(see all)