Toronto is renowned for its vibrant comedy scene, offering laughter and entertainment for locals and visitors alike. If you're looking to indulge in a night of hilarious stand-up comedy, you're in luck! Here are the top 10 comedy clubs in Toronto, each with its unique charm, amenities, price ranges, and website addresses.
Best Comedy Clubs in Toronto
Yuk Yuk's is a legendary comedy club, known for hosting both seasoned professionals and emerging talents. With a cozy atmosphere and a fully-stocked bar, it guarantees a night filled with laughter.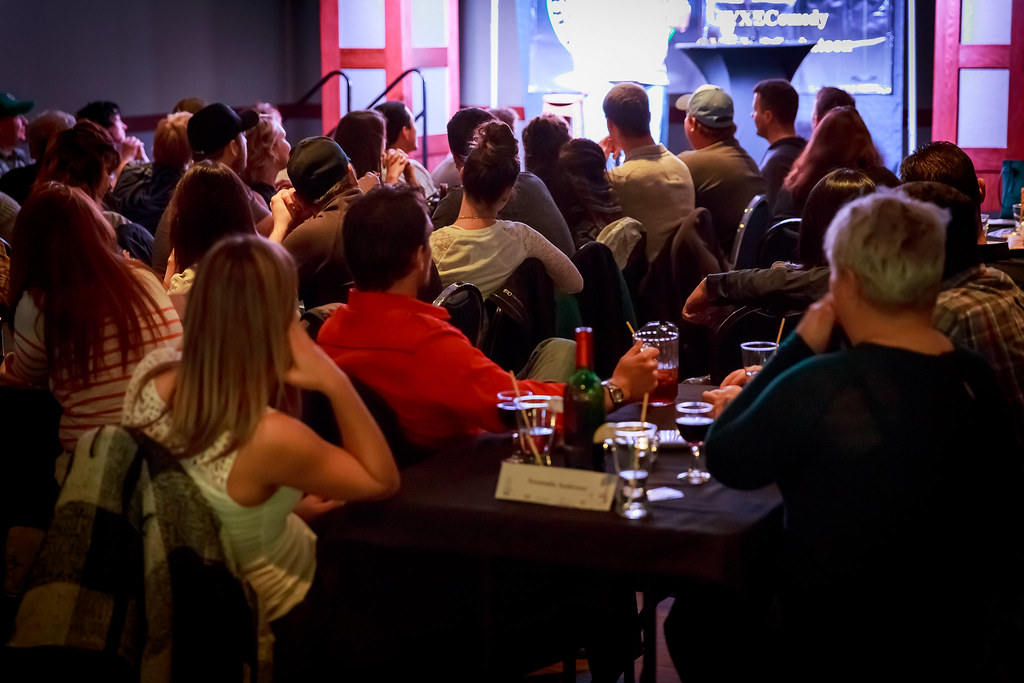 Yuk Yuk's Comedy Club Toronto is a long-time stand-up comedy club that boasts many famous alumni, hosting rising and established stars. It is located at 224 Richmond Street West, just west of University Ave, on the north side of Richmond. You can get there by driving, biking, or taking public transportation. If you're driving, it's about a 2-minute drive from downtown Toronto.
If you're biking, it's about a 10-minute bike ride. If you're taking public transportation, you can take the TTC to the St. Patrick's station and then walk for about 5 minutes.
Ticket prices typically range from 10 to 25, making it an affordable choice for comedy enthusiasts.
Second City Comedy Toronto is a renowned institution in the world of comedy. Located in Toronto, Canada, it has gained a reputation for producing top-notch comedic talent and providing laughter-filled entertainment to audiences.
Founded in 1973, Second City Toronto is one of the many branches of The Second City, which originated in Chicago. It has become a breeding ground for some of the biggest names in comedy, including Tina Fey, Steve Carell, and Stephen Colbert.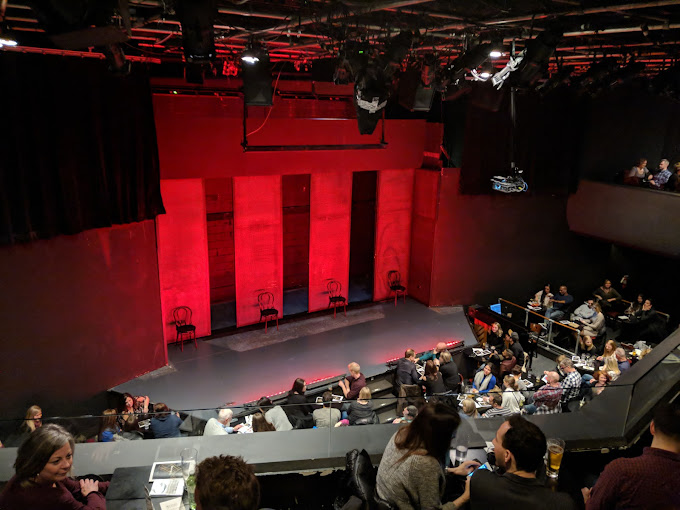 Second City is an iconic comedy institution, renowned for its improv and sketch comedy performances. Besides offering hilarious shows, they also provide improv classes and workshops for aspiring comedians. Prices vary depending on the show, with general admission ranging from 20 to 40.
At Comedy Bar Toronto, there's something for everyone. Grab your friends, order some drinks from their well-stocked bar, and prepare for an evening filled with side-splitting jokes and unforgettable moments. The talented comedians will have you rolling in the aisles with their wit and charm.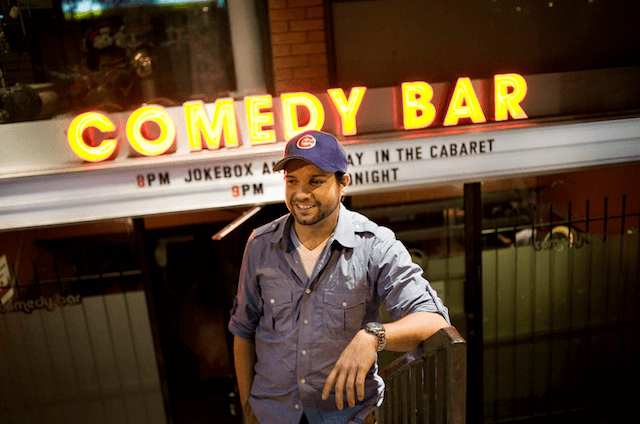 Don't miss out on this comedic gem in Toronto! Whether you're looking for a date night idea or just want to unwind after a long day, Comedy Bar is guaranteed to leave you with tears of laughter. So come on down and experience the magic firsthand at Comedy Bar Toronto – where comedy dreams come true!
Absolute Comedy 
Absolute Comedy is a well-established club that hosts both seasoned comics and up-and-coming talents. They offer a diverse lineup of shows throughout the week, accompanied by a full bar and a menu of tasty appetizers. Ticket prices usually range from 10 to 20, depending on the night.
The Corner Comedy Club 
Situated in the heart of downtown Toronto, The Corner Comedy Club is a cozy venue known for its intimate atmosphere and top-notch comedy acts. With reasonably priced tickets ranging from 8 to 25, it's a great spot to experience hilarious performances from local and international comedians.
Bad Dog Comedy Theatre 
Bad Dog Comedy Theatre is a hub for improv and sketch comedy aficionados. With a range of shows, workshops, and improv classes, it offers a dynamic experience for both performers and audience members. Ticket prices vary depending on the show, but they generally range from 10 to 20.
Social Capital Theatre 
Social Capital Theatre is a welcoming comedy club known for its inclusive atmosphere and diverse performances. Along with stand-up shows, they also host storytelling nights and improv showcases. Ticket prices typically range from 5 to 15, making it a budget-friendly choice for comedy enthusiasts.
The Rivoli 
The Rivoli is a vibrant entertainment venue that offers a mix of comedy, live music, and other performing arts. With its unique basement comedy club, it provides an intimate setting for laughter-filled evenings. Show prices generally range from 10 to 20, depending on the performers.
The Underground Cafe & Social Club 
The Underground Cafe & Social Club is a hidden gem in Toronto's comedy scene, featuring an eclectic mix of stand-up, improv, and open mic nights. The cozy atmosphere and reasonably priced drinks make it a favourite among both performers and comedy enthusiasts. Ticket prices typically range from 5 to 15.
The Comedy Nest 
The Comedy Nest is an inviting comedy club that hosts a variety of stand-up comedy shows, including special theme nights and showcases. With admission prices ranging from 10 to 20, it offers an entertaining and affordable option for an evening of laughter.

Latest posts by EnjoyLivingCanada
(see all)