Winter in Toronto can be long and cold, leaving many residents and visitors bored and cooped up indoors. Finding affordable activities to do during this season can be a challenge.
Don't let the winter blues get you down! Spending your days indoors can lead to feelings of restlessness, monotony, and missing out on all the fun Toronto offers.
Discover a world of excitement without breaking the bank with our guide to free things to do in Toronto during winter. From outdoor skating rinks and winter festivals to art exhibitions and cozy coffee shops, we've curated a list of budget-friendly activities that will keep you entertained all season long. Embrace the winter wonderland and make the most of your time in Toronto without spending a dime!
The 8 Free Things To Do In Toronto During Winter
1- Skating at Nathan Phillips Square
With its iconic outdoor rink, it offers a unique and exhilarating experience for both locals and tourists alike.
Skating at Nathan Phillips Square provides a wonderful opportunity to enjoy the winter season in a vibrant and festive atmosphere. The rink is open to the public and offers free admission, making it accessible to everyone.
The square's central location makes it easily accessible by public transportation and convenient for visitors from all over the city. Additionally, nearby parking options are available for those who prefer to drive.
The rink at Nathan Phillips Square is well-maintained and regularly groomed to ensure optimal ice conditions. Skaters can glide along the smooth surface while taking in breathtaking views of Toronto's skyline.
Whether you're an experienced skater or just starting out, skating at Nathan Phillips Square caters to all skill levels. There are skate rentals available on-site for those who do not have their own equipment.

In addition to skating, visitors can also enjoy various amenities offered at Nathan Phillips Square. Hated indoor facilities are nearby where skaters can warm up and take breaks. The square also hosts seasonal events and activities that excite the overall experience.
Skating at Nathan Phillips Square is a delightful way to embrace winter and enjoy one of Canada's favorite pastimes. Whether you're looking for a fun outing with friends or a romantic date night, this iconic skating destination offers something for everyone.
2- Hiking through the Toronto Ravine System
Hiking through the Toronto Ravine System offers nature enthusiasts and adventure seekers a unique and refreshing outdoor experience. Known as one of North America's largest urban green spaces, this extensive network of interconnected ravines provides a picturesque setting for hiking, walking, and exploring.
The Toronto Ravine System spans over 11,000 hectares and covers more than 600 kilometers of trails. It offers diverse landscapes, from lush forests to meandering rivers and scenic lookout points. Hikers can immerse themselves in the beauty of nature while enjoying the tranquillity and serenity that these ravines offer.
One of the highlights of hiking through the Toronto Ravine System is discovering hidden gems within the city. Despite being located in an urban environment, these ravines create a sense of wilderness at your doorstep. Whether you're a local resident or a visitor to Toronto, exploring these natural wonders provides an escape from the hustle and bustle of city life.
The trails within the Toronto Ravine System cater to hikers of all skill levels. From leisurely strolls along paved paths to more challenging hikes that involve steep climbs and rugged terrain, there is something for everyone. The system is well-maintained, with clearly marked trails, making it easy for hikers to navigate this vast network.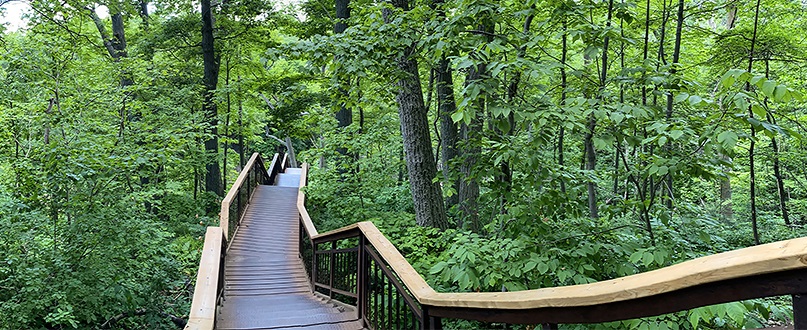 In addition to its natural beauty, hiking through the Toronto Ravine System also offers opportunities for wildlife spotting. Birdwatchers will delight in sighting various species that call these ravines home, including woodpeckers, warblers, and herons. It's common to see squirrels scurrying among trees or deer grazing in open meadows.
Whether seeking solitude amidst nature or an active outdoor adventure close to downtown Toronto, hiking through the Toronto Ravine System is an excellent choice. With its stunning landscapes, well-maintained trails, and abundant wildlife sightings, it's no wonder that this urban oasis has become a popular destination for hikers and nature lovers alike. So, put on your hiking boots, grab a trail map, and embark on an unforgettable journey through the Toronto Ravine System.
3- Ice Fishing on Lake Ontario
Ice fishing on Lake Ontario offers fishing enthusiasts a unique and thrilling experience. Located in North America, Lake Ontario is one of the five Great Lakes and provides ample opportunities for ice fishing during the winter months.
Ice fishing on Lake Ontario allows anglers to target various fish species, including perch, walleye, trout, and salmon. The lake's diverse ecosystem provides an abundant fish population, making it an ideal destination for ice fishing.
When planning an ice fishing trip on Lake Ontario, it is important to ensure safety precautions are taken. Thick ice is crucial for safe ice fishing, so it is recommended to check local reports or consult with experienced anglers before venturing onto the frozen lake. Additionally, packing essential gear such as ice augers, portable shelters or tents, warm clothing layers, and proper ice safety equipment like picks or flotation devices is essential.
Ice fishing techniques can vary depending on the targeted species and preferences of anglers. Popular methods include jigging with baited hooks or lures and setting up tip-ups or tip-downs to detect bites while waiting in a sheltered area. Anglers can also employ bait options, such as live minnows or artificial baits, to attract specific fish species.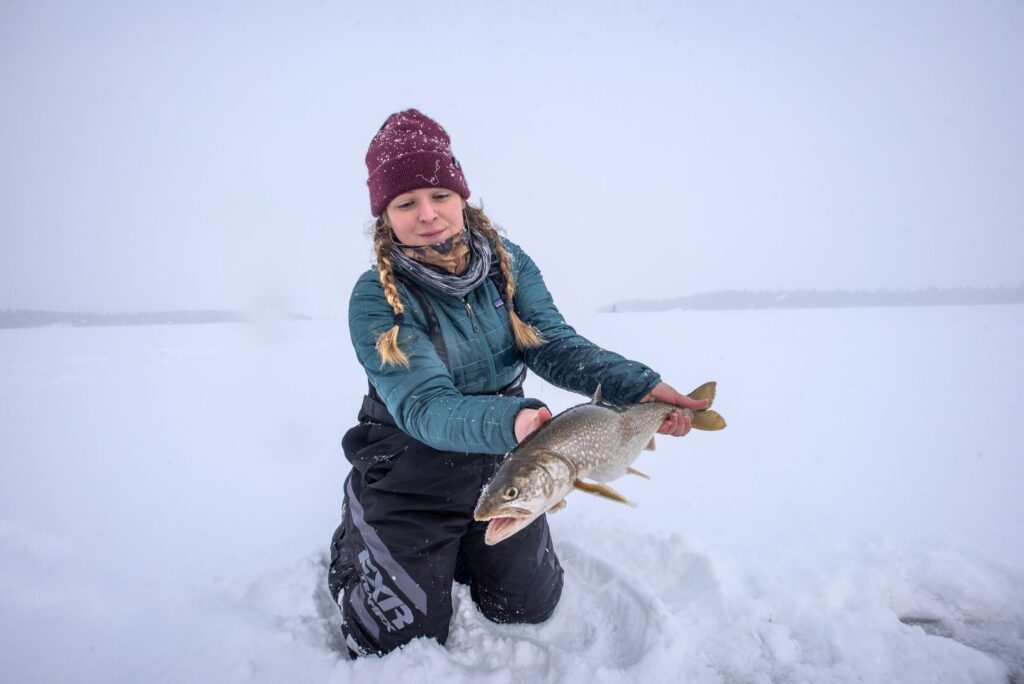 Lake Ontario offers not only excellent ice fishing opportunities but also picturesque surroundings. Anglers can enjoy breathtaking views of frozen landscapes while waiting for their catch. It's important to note that regulations regarding bag limits and size restrictions may apply when ice fishing on Lake Ontario.
Ice fishing on Lake Ontario presents an exciting adventure for seasoned anglers and beginners. The diverse fish species and stunning winter scenery make it a popular destination among outdoor enthusiasts seeking a memorable ice fishing experience.
4- Winter Bird Watching at High Park
During winter, it becomes an especially captivating location for bird enthusiasts. Winter bird watching at High Park offers a unique and rewarding experience for both seasoned birdwatchers and beginners alike.
High Park's diverse habitat provides a haven for various bird species during winter. From waterfowl to raptors to songbirds, there is no shortage of feathered friends to observe and admire. Some notable species that can be spotted include snowy owls, red-tailed hawks, woodpeckers, chickadees, and many more.
The park's expansive grounds offer ample opportunities for visitors to explore and discover these fascinating creatures. Whether you prefer walking along the wooded trails or observing from one of the designated viewing areas, there are plenty of vantage points to catch sight of winter birds in their natural habitat.
To enhance your winter bird-watching experience at High Park, it is recommended to bring binoculars or a spotting scope. These tools will allow you to get a closer look at the intricate details of each species and make identification easier. Additionally, dressing in warm layers and wearing comfortable footwear will ensure comfort while outdoors in colder temperatures.
While exploring High Park during winter months can be an exciting adventure, it's important to remember that respecting wildlife and their habitats is crucial. Keeping a safe distance from birds and refraining from disturbing their natural behaviors ensures their well-being and preserves this remarkable ecosystem's integrity.
Whether you are an avid birder or simply looking for an enjoyable outdoor activity during the winter season, consider visiting High Park for an unforgettable experience in observing the beautiful array of birds that call this urban oasis home.
5- Enjoying a Winter Picnic in Trinity Bellwoods Park
Trinity Bellwoods Park, located in the heart of Toronto, offers a picturesque setting for a winter picnic. Despite the colder temperatures, with proper preparation and a sense of adventure, you can still enjoy a delightful outdoor dining experience in this beautiful park.
To make the most of your winter picnic in Trinity Bellwoods Park, it is essential to dress appropriately for the weather. Layering your clothing and wearing warm, waterproof boots will help keep you comfortable throughout your outing. Don't forget to bring hats, gloves, and scarves to protect yourself from the cold.
Regarding food and beverages for your picnic, consider packing items that are easy to transport and won't spoil quickly in colder temperatures. Warm soups or stews in thermos containers can be a comforting option. Additionally, sandwiches, wraps, or finger foods like cheese and crackers are convenient choices.
To enhance your winter picnic experience at Trinity Bellwoods Park, consider bringing hot beverages, such as tea or hot chocolate, in insulated flasks. These will not only keep you warm but also add an extra touch of coziness to your outing.
Finding the perfect spot within the park is crucial for enjoying your winter picnic. Look for areas with ample sunlight exposure or sheltered spots near trees or benches where you can set up a blanket or portable chairs. Be mindful of ice patches on the ground, and choose a safe location away from busy pathways.
Lastly, don't forget to bring entertainment options such as books, board games or a portable speaker to enjoy music. At the same time, you relax amidst the serene winter scenery of Trinity Bellwoods Park.
Remember that safety should always be prioritized during any outdoor activity in winter conditions. Keep an eye on weather forecasts and be prepared to reschedule if extreme weather conditions arise.
6- Shopping at the St. Lawrence Market
Shopping at the St. Lawrence Market is a delightful experience for locals and tourists. Located in the heart of Toronto, Canada, this historic market offers a wide variety of fresh produce, artisanal products, and unique culinary delights.
The St. Lawrence Market has operated since 1803, becoming a bustling hub for food lovers and shoppers. With over 120 vendors spread across three buildings, there is something to satisfy every taste and preference.
Visitors can explore the South Market, home to an array of fresh fruits, vegetables, meats, cheeses, and baked goods. The vibrant atmosphere and friendly vendors create an inviting ambiance as you browse through the stalls with colorful displays of local produce.
For those seeking specialty items or unique gifts, the North Market is a treasure trove of artisanal products. There are plenty of options to discover, from handmade crafts to locally sourced honey and preserves. The market also hosts regular events such as antique shows and art exhibitions.
One cannot forget the Saturday Farmers' Market at the North Market's outdoor area. Here, you can find an abundance of organic fruits and vegetables directly from local farmers. It's a great opportunity to connect with growers while supporting sustainable agriculture.
When hunger strikes during your shopping adventure, visit the St. Lawrence Market Kitchen on Sundays for their weekly cooking classes or grab a quick bite at one of the many international cuisine food stalls.
Whether you're looking for fresh ingredients for your next culinary masterpiece or simply want to immerse yourself in Toronto's vibrant food scene, shopping at the St. Lawrence Market is an experience not to be missed.
7- Take a Tour of Historic Distilleries
The Distillery District is one of the most popular destinations for those interested in Toronto's distillery history. This pedestrian-only area is home to several beautifully restored Victorian-era buildings that once housed bustling distilleries. Today, these buildings have been transformed into unique shops, galleries, restaurants, and bars, creating a vibrant atmosphere that seamlessly blends past and present.
During your tour, you can explore the heritage architecture and learn about the stories behind each building. Knowledgeable guides will take you through the history of Toronto's distilling industry, highlighting key moments and influential figures that shaped its development.
Visitors can also expect to discover how various spirits are made through guided tastings. Each distillery has its specialty and unique production process, from whisky to gin, rum to vodka. You'll be able to sample their signature products and gain insights into their distinct flavors and characteristics.
In addition to exploring the Distillery District, there are other historic distilleries scattered throughout Toronto worth visiting. These include iconic establishments such as Gooderham & Worts Distillery – one of Canada's oldest distilleries – and smaller craft distilleries offering a more intimate experience.
8- Celebrating Winter Festivals at Harbourfront Centre
Toronto Harbourfront Centre is a vibrant hub for celebrating winter festivals in the heart of the city. Throughout the winter, this iconic waterfront destination hosts various festive events and activities that bring joy and excitement to visitors of all ages.
One of the highlights of celebrating winter festivals at Toronto Harbourfront Centre is the enchanting Natrel Rink. This outdoor ice skating rink offers a picturesque setting for families and friends to glide across the ice while surrounded by stunning views of Lake Ontario. Whether you're a seasoned skater or just starting out, the Natrel Rink provides a memorable experience for everyone.
In addition to ice skating, visitors can also immerse themselves in the magical world of Winter Village at Toronto Harbourfront Centre. This charming village features cozy cabins filled with artisanal crafts, unique gifts, and delicious treats. Stroll through the Winter Village and discover one-of-a-kind treasures while savouring delectable snacks and warm beverages.
The festivities continue with live performances that showcase diverse cultural traditions during winter festivals at Toronto Harbourfront Centre. From captivating music concerts to engaging dance performances, there's always something happening on stage to captivate audiences and celebrate the spirit of winter.
Kids' World is a must-visit area for families with young children during these winter festivals. Kids can enjoy interactive play areas, storytelling sessions, arts and crafts workshops, and more. It's a perfect opportunity for little ones to embrace creativity and have fun in a safe and welcoming environment.
As you explore Toronto Harbourfront Centre during the winter season, check out their calendar of events for specific festival dates and activities. From holiday markets to themed celebrations like the New Year's Eve fireworks display, there's no shortage of ways to celebrate winter in this lively cultural hub.
Free things to do in Toronto during winter for families
Toronto offers many free activities for families to enjoy during the winter season. From outdoor adventures to indoor attractions, there is something for everyone. Here are some exciting and cost-free things to do in Toronto during winter for families:
1. Skating at Nathan Phillips Square: Lace up your skates and glide across the iconic outdoor skating rink in downtown Toronto's heart. This picturesque setting is perfect for creating lasting memories with your loved ones.
2. Winter festivals: Toronto hosts various festivals offering free entertainment, including live music, ice sculptures, and interactive activities. The Cavalcade of Lights at Nathan Phillips Square and Winterlicious are examples worth exploring.
3. Tobogganing at High Park: Head to and experience the thrill of tobogganing down its snowy slopes. This popular activity is a favorite among families and provides hours of fun-filled adventure.
4. Exploring Evergreen Brick Works: Visit Evergreen Brick Works, an urban oasis where you can enjoy nature walks, explore beautiful gardens, or participate in educational workshops—all free of charge.
5. Visiting the Art Gallery of Ontario (AGO): On Wednesday evenings from 6-9 pm, admission to AGO is free for visitors of all ages. Explore their extensive collection of art exhibitions catering to adults and children.
6. Winter hiking trails: Bundle up and embark on a winter hike along one of Toronto's many scenic trails, such as Tommy Thompson Park or Rouge National Urban Park. These trails offer breathtaking views while allowing you to connect with nature.
7. Harbourfront Centre: Take advantage of the diverse programming offered by Harbourfront Centre throughout the winter season, including free, family-friendly events such as skating parties, concerts, and cultural celebrations.
Remember that these activities may be weather-dependent, so checking before heading out on your adventure is always a good idea. Enjoy exploring all the free winter activities Toronto has to offer for families!
The list of free things to do in Toronto, even in the winter
Winter in Toronto doesn't have to be dreary and expensive. There are plenty of free activities and attractions that you can enjoy during the colder months. Whether you're a local or just visiting, here are some exciting free things to do in Toronto during winter.
Art Gallery of Ontario
Aga Khan Museum
Museum of Contemporary Art
Redpath Sugar Museum
Ryerson Image Centre
Icefest
Harbourfront Centre
Distillery District
Scarborough Civic Centre
Graffiti Alley
Bloor and Yorkville area
The PATH
St. Lawrence Market
Kensington Market
Lakeshore area
Nathan Phillips Square
Toronto Botanical Garden
Toronto Islands
High Park
Toboggans
FAQ
What is there to do in Toronto in the winter for free?
One popular destination is the Art Gallery of Ontario (AGO), which offers free admission on Wednesday evenings. Here, you can immerse yourself in diverse artworks spanning various periods and styles.
Another option is the Aga Khan Museum, which showcases Islamic art and culture. While general admission fees apply, the museum offers complimentary access on Wednesdays from 4 pm onwards.
If contemporary art piques your interest, consider visiting the Museum of Contemporary Art (MOCA). This vibrant space hosts rotating exhibitions featuring works by local and international artists. Admission to MOCA is free for all visitors.
For those interested in history and industry, the Redpath Sugar Museum provides a fascinating glimpse into Toronto's sugar refining heritage. Admission to this unique museum is always free.
Photography enthusiasts may want to visit the Ryerson Image Centre (RIC), where you can explore an extensive collection of photographs from renowned artists. RIC offers free admission throughout the year.
In terms of events, Icefest is an annual winter festival held at Yorkville Village that showcases stunning ice sculptures and interactive activities – all free for attendees.
Harbourfront Centre is another notable destination offering various winter activities without an entry fee. From skating on their picturesque waterfront rink to enjoying live performances or browsing their craft markets, there's something for everyone at this vibrant cultural hub.
Lastly, don't miss out on exploring Toronto's historic Distillery District during the winter. This pedestrian-only village features charming cobblestone streets adorned with festive lights and hosts various events throughout the season – many of which are free to attend.
Whether you're interested in art, culture, or outdoor festivities, Toronto has plenty to offer during winter without breaking your budget.

Latest posts by EnjoyLivingCanada
(see all)